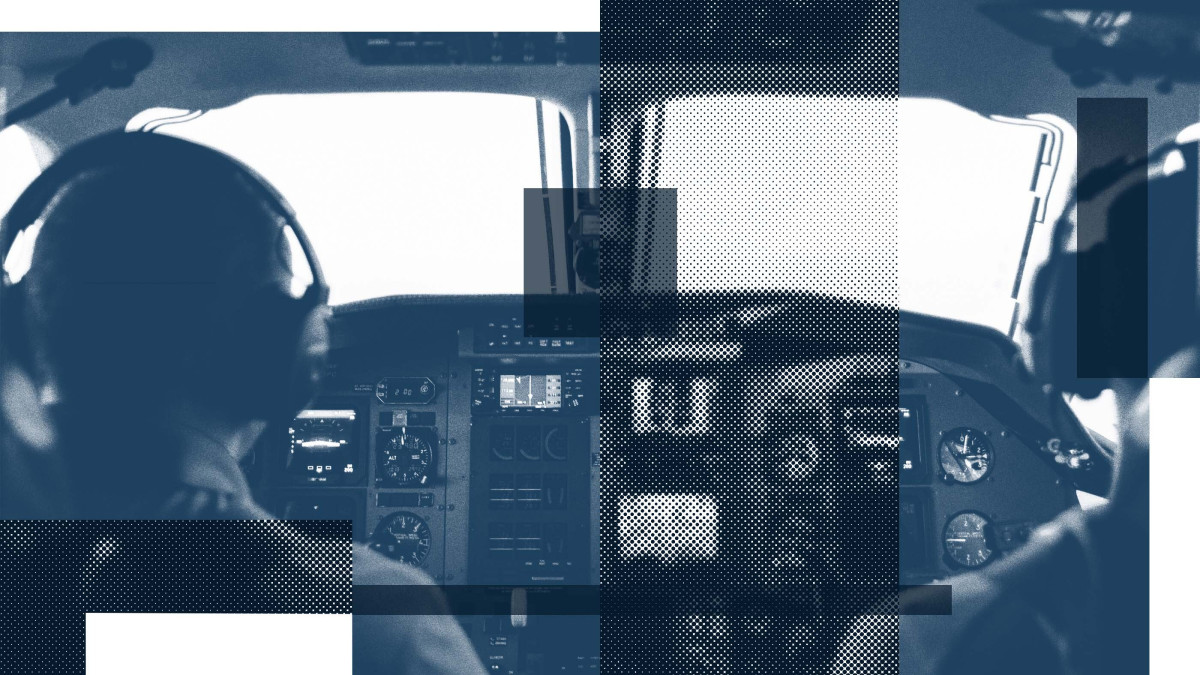 Leading churches
What Is an Executive Pastor?
Understanding an elusive but crucial role in the life of the modern church.
As an executive pastor, I often get asked this question and I wish I had an easy answer. I have several friends who hold the same position in other churches, and most of us would describe the role in slightly different ways, especially in churches of different sizes. In fact, even my own job description as an executive pastor has evolved in the past three years as our church has grown.  
The role of the executive pastor from church to church is as diverse as the churches themselves. However, at the core, I would define the executive pastor as an elder who implements the vision and mission set by the senior pastor. A good executive pastor will make sure that the staff, leaders and members of the church have a clear understanding of the direction the church is moving.
The executive pastor is a fairly new title among churches.
Critical to this work is the relationship between the senior pastor and the executive pastor. My relationship with my senior pastor is a partnership that grew from a decade-long working relationship we established prior to planting Edge City Church, an EFCA church in New York City. The more aligned the senior pastor and the executive pastor are on the vision of the church, the easier it will be to execute it.   
One of the primary pillars of our vision is to be intentional about making disciples among all the ethnic groups living in our neighborhood. Our pastors preach and teach this vision at all of our campuses. To fulfill this vision, it is important that I disciple and raise a team of leaders representing the nations around us to lead different departments, including the elders, preaching team, youth ministry, children's ministry, and praise team. I even ensure our missions partners have a similar vision.   
Responding to a need
The executive pastor is a fairly new title among churches. As the population densities of cities and suburbs increased, and the major shifts in work life and technology took place, churches grew in specialized ministries trying to reach children, youth and adults. This led to more and more solo pastors hiring associate pastors with specialized ministries and an administrative staff to help with the day-to-day operations. Soon, churches hired a generalist to come in and oversee the expanding staff, programs and the facilities. These generalists became executive pastors.  
Many early executive pastors were hired from the corporate world and had very little experience in full-time ministry. They were asked to lead a large staff with hundreds of volunteers in large campuses with multi-million-dollar annual budgets.
[N]ow, more and more executive pastors are called to manage the complexities of small to mid-size churches with various ways of reaching the lost with the gospel.
Today, at larger churches, many executive pastors that I know still focus on the operations side, while some are starting to focus more on the ministry side and hire an additional administrator to assist in the operations. Many like me, at much smaller churches, land somewhere in the middle. Unlike early executive pastors, my context in New York City and Long Island led me to focus on helping to plant churches— with a focus on making disciples, developing leaders and multiplying congregations, instead of dealing with rapid growth. 
While I have eight years of experience in the corporate world, my ten years of experience in youth ministry and missions along with my seminary education better equipped me to take on this role. Managing the administration, facilities and finances is part of my job, but when the church needs someone to preach on a Sunday, work on making improvements to the worship team, lead a missions training session, quickly connect with a local organization or any other ministry-related support, I am able to jump in because of my prior ministry experience.  
A constantly adapting role
Edge City Church, where I serve, is a church in multiple locations with multiple services and multiple languages. Early executive pastors needed to manage the large number of attendees on a typical Sunday—now, more and more executive pastors are called to manage the complexities of small to mid-size churches with various ways of reaching the lost with the gospel. Often, we disciple the church in a multi-ethnic and multi-generational setting.
Seeing someone's potential and helping them realize it is a valuable gift in this role.
When we planted our church in 2018, I started new programs, discipled and led the volunteer staff. In addition, I built bridges with the denomination, connected with the local community and searched for facility needs, among other things. Our church started with a senior pastor and executive pastor and then as we grew, we added staff to support the organic growth. We did the opposite of what happens in most other churches, where the executive pastor comes on after the growth. 
These days, depending on the week, I may spend my time planning a community outreach project, building a partnership with another local church or organization, working alongside the facilities team on a major project, helping to improve our social media with our communications team or working with budgets and legal matters. In between, I make time for discipleship—that is my favorite part of the job.   
Challenges and misconceptions of the executive pastor 
Leading from the "second chair" has significant challenges. You must be qualified as an elder (1 Tim 3:1–7 and Titus 1:6–9), balance a great relationship with fellow pastors and elders, be flexible as your job description changes, have a clear understanding of the operations side of the church, lead paid staff and a group of unpaid lay leaders to work together for the Kingdom. 
As an executive pastor, the work I do is often unseen.
I personally believe there is no tougher job than leading a group of volunteers, but what makes it easier for me is that I enjoy helping people find their place in serving the Lord well. Seeing someone's potential and helping them realize it is a valuable gift in this role. 
Executive pastors must have good discernment when choosing leaders. Recognizing that an individual does not have the capacity to lead in a certain area can be hard for many ministry leaders to admit, but it's necessary. As an executive pastor, it is important to see someone's gifts and help the church leaders understand why a person may or may not be the right fit for a role. 
An encouragement for executive pastors
The executive pastor is someone who loves Jesus and can thrive at both 30,000 feet and in the weeds, handle stressful situations with finesse and grace, evaluate and develop staff constructively and critically, be comfortable with failure, and remain focused and productive while managing multiple projects concurrently.  
As an executive pastor, the work I do is often unseen. No two weeks are ever the same—but that is what I love about it: my hours are many, but the fruit is well worth it. I consider it a great blessing to serve my church community in this role.
Send a Response
Share your thoughts with the author.